The Italian giants will be unable to take up their place in the upcoming Europa League, although they have the right to appeal to CAS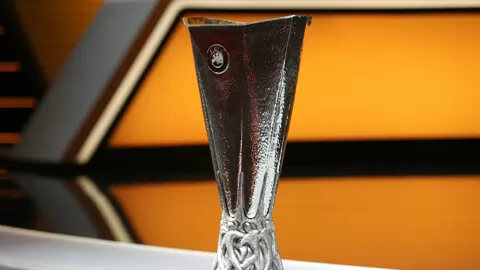 AC Milan have been banned from participating in European competition next season due to a contravention of Financial Fair Play, UEFA have confirmed.
The Rossoneri finished in sixth in last season's Serie A campaign, gaining a spot in the Europa League group stage for 2018-19.
But according to UEFA, the Italians have fallen foul of FFP laws and will not be able to take up their spot.
Milan will have the right to appeal, but if that is unsuccessful they will be expelled from the 2018-19 Europa League, although they would be eligible to enter again in 2019-20 if they qualify for either the Champions or Europa League.
A statement read: "The Adjudicatory Chamber of the Club Financial Control Body (CFCB), chaired by Jose Narciso da Cunha Rodrigues, has taken a decision in the case of the club AC Milan that had been referred to it by the CFCB Chief Investigator for the breach of the UEFA Club Licensing and Financial Fair Play Regulations, in particular the break-even requirement.
"The club is excluded from participating in the next UEFA club competition for which it would otherwise qualify in the next two (2) seasons (i.e. one competition in 2018/19 or 2019/20, subject to qualification).
"This decision may be appealed to the Court of Arbitration for Sport, in accordance with Article 34(2) of the Procedural rules governing the UEFA Club Financial Control Body, as well as Articles 62 and 63 of the UEFA Statutes.
"Atalanta will qualify straight to the group phase. Fiorentina will enter the preliminary round."
Milan returned to European competition after an absence of three years in 2017-18, reaching the last 16 of the Europa League before going out to eventual finalists Arsenal.