BY EMMANUEL IRIOGBE (With Agency Report)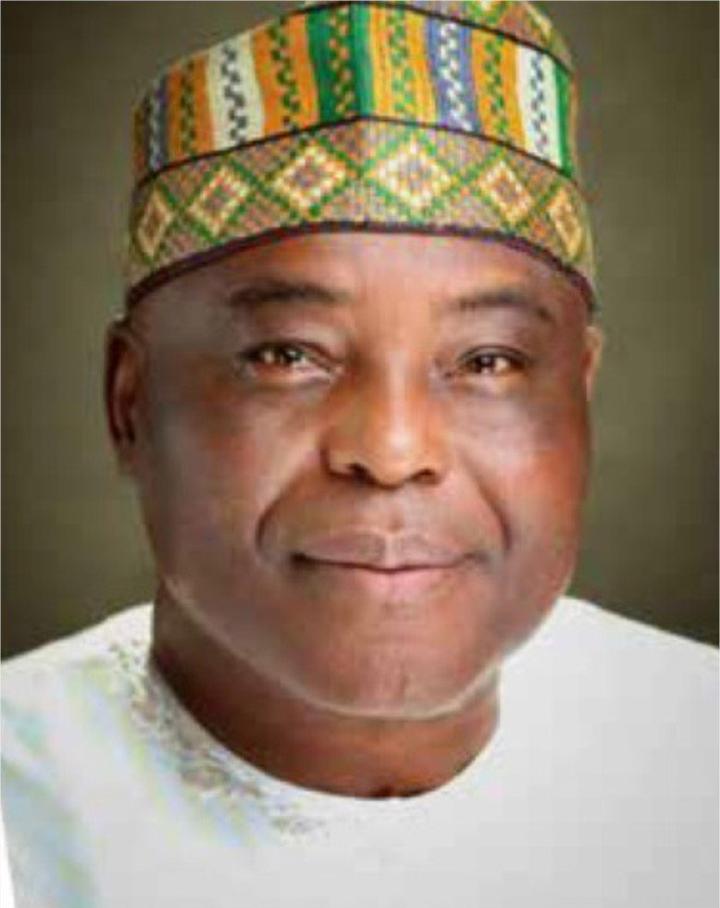 •How He Was Born & Bred In IBADAN
Abuja was in a festive mood on Monday, 25th October, 2021 when the founder of AIT, Engr. Raymond Aleogho Dokpesi held his 70th Birthday Thanksgiving Mass which had 6 officiating priests, led by Archbishop Ignatius Kaigama, of the Catholic Archdiocese of Abuja. A Thanksgiving reception followed thereafter.
Below is the story of this great man that many don't know.
Many don't know that High Chief Raymond Aleogho Dokpesi is a Marine Transport Engineer. Many more don't know that he  was born in Ibadan, Oyo State on the 25th of October 1951. But he hails from Agenebode in Etsako East Local Government Area of Edo State.
Only few know that he attended Ebenezer Church School, Ekotedo, Loyola College, Ibadan, all in Oyo State and Immaculate Conception College, Benin City, Edo State. He worked briefly with the Nigerian Ports Authority as Marine Office Cadet in 1969 before proceeding to Poland for further studies between 1970 to 1977. He attended Wyzsza Szkota Morska Gdynia and University of Gdansk Sopot for his Bachelor, Masters and Doctorate Degrees.
He graduated with a First Class Degree, had Distinction in his Masters Degree and was also the best graduating student in Marine Transport Engineering in 50 years in the history of tertiary education in Poland. After graduating with such an exceptional academic performance, Dokpesi was engaged as an Assistant Lecturer in Marine Transport Economics from 1975 to 1977 before returning to Nigeria on the invitation of the then Nigerian Head of State, Gen Olusegun Obasanjo, who was on a State visit to Poland. Ironically, Dokpesi was part of the Polish Government delegation that received the Nigerian Head of State and his entourage.
While in the University in Poland, he held the following positions: President, Nigerian Students Union, Poland (1972-1975), President, African Students Union, Poland (1974/76), President, International Students Association, Poland (1974/76), President, Nigerian Students, Eastern Europe (1975/76).
Upon his return to the country, he worked with the Federal Ministry of Transport as the Head of Water Transport Division on secondment from Nigerian Ports Plc. between 1978-82. He was appointed the Chief of Staff to the old Gongola State Government; a position that he held from October 1983 and was truncated the same year due to the military coup that ousted the civilian government in Nigeria.
In 1984, he joined some eminent Nigerians to establish the first indigenous shipping line and was the pioneer Managing Director from 1984 to 1988. In Feb 1989, he established his own shipping Company – Baldok Shipping Line and is the Executive Chairman to date. He also ventured into some other businesses and is the  Executive Chairman,  DAAR Investment & Holding Company Limited, Rimat Properties Limited and DAAR Communications (Ltd) now PLC. Upon the deregulation of the broadcast sector in 1993, he amongst other Nigerians applied for a broadcast licence which was granted in the same year. He pioneered Independent Broadcasting with the establishment of RayPower FM in Alagbado, Lagos. He also pioneered global satellite broadcasting with the establishment of Africa Independent Television (AIT) which started transmission from the Communications Village in Alagbado, Lagos in October 1996. To his credit also was the establishment of RayPower 2 FM which was a joint broadcast collaborative initiative with the BBC World Service in 1999. The station metamorphosed into a fully indigenous FM station for the predominantly Yoruba speaking people of the South Western part of Nigeria in 2013. It's called  Faaji FM.
His remarkable role in broadcasting in the Federal Republic of Nigeria, apart from pioneering private radio and global satellite broadcasting, he also revolutionized the sector through the introduction of 24 hours broadcasting right from the inception of both RayPower FM and Africa Independent Television (AIT) in 1993 and 1996 respectively. The introduction of cyber and chroma technology virtual sets for television broadcasting and digitalized audio and video signals on both radio and television. Through his efforts, Africa Independent Television (AIT) became the first African broadcast station to transmit into and from the United States of America (USA) in 2003. The commissioning of the epoch event was done by the then President of the Federal Republic of Nigeria, Chief Olusegun Obasanjo in the United States of America in 2003.
To his credit and exceptional academic/intellectual sagacity are the following publications: (1.) The optimal size of Tankers for Nigerian International Trade 1974 (2.) West African Shipping Range 1975 (3.) Technological Changes in Shipping and its impact on Ports 1976 (4.) Consultation Machinery in Shipping – The West African Experience 1978 (5.) International Multi-modal Transport System – Implication on Nigeria Economy 1980 (6.) Thoughts on Nigerian National Shipping Policy 1981 (7.) Fiscal and Financial Arrangements to Encourage Investment in Shipping in Nigeria 1984 (8.) Problems of Line Shipping Policy and the review of the United Nations Convention on a Code of Conduct Linear Conferences – Present Status and Prospects 1984 (9.) Security in Cargo Handling – The Nigerian Experience 1985 (10.) Bulk Fleet Development 1986 (11.) The Role of Seaports in the Structural Adjustment Programme 1986 (12.) The Issue of a Shipping Agent in the Maritime Industry 1987 (13.) The Role of Shipping Agents in Maritime Industry 1987
He is a fellow of several professional and management institutes: Institute of Transport Administration(UK) (1986), the Nigerian Institute of Shipping (1989), Chartered Institute of Transport (1991), Institute of Transport Administration (1991), Nigerian Institute of Management (1992), the Nigerian Institute of Public Relations (1987), and Locomotive Engineers Institute and Nigeria Society of Engineers (NSE) 2019.
The following are some of the national assignments he had been called upon, at various times, to do for the Federal Republic of Nigeria: Member – Presidential Committee on Long Term Measure to solve Piracy and Security Problems in Nigerian Sea Ports and Territorial Waters (1981), Member – Chief of Defence Staff Board on Borders and Harbor Security Force (1982), Member – Committee on Decentralization of Nigeria Ports Plc (1983), Member – Shipping Policy Implementation Committee (1985), Member – Committee on the Commercialization of Nigeria Ports Plc. (1987) and Member – National Conference (2014)
He won for the Federal Republic of Nigeria the Hosting Rights of the FIFA Under 17 World Cup in 2009 which the country hosted and transmitted live across the globe to the admiration of the entire world.
The President, Commander-in-Chief of the Federal Republic of Nigeria, considering his outstanding and remarkable commitments to the cause of the country, internally and externally, through the instrumentality of the broadcast media coupled with his several pioneering roles; conferred him with the National Award of the Officer of the Federal Republic (OFR) in Feb 2008. In recognition of High Chief Aleogho Dokpesi's contribution to academics, through his various internationally acclaimed publications in International Journals, the academia and media development globally, the Federal University of Technology, Yola conferred him an Honourary Doctorate Degree in Technology (Honoris Causa) in March 2009 and in 2010, the American Heritage University of California equally conferred on him Honorary Doctorate Degree in Business Administration.
He was appointed as one of the delegates; representing the Broadcast Sector to the National Conference of Eminent and Distinguished Nigerians in 2013 by the Federal Government of Nigeria.
He is a recipient of several national and international awards amongst which are Dr. Kwame
Nkrumah African Leadership Award in 2004 and Gold Medal for Excellence in Business Practice, awarded by the Foundation for Excellence in Business Practice, an organ of the United Nations based in Geneva, Switzerland in 2004.
He holds the following chieftaincy titles: (1.) Zuoje of Liberia 2019 (2.) Otunba Akorede of The Source, Ile-Ife 2010 (3.) Ezomo of Weppa Uwanno Land 2003 (4.) Sardaunna of Kpaduma, Abuja 2002 (5.) Oganigwe Umu Orji Ako Nibo 1999 (6.) Gbobaniyi of Ilawe-Ekiti 1994 (7.) Osese of South Uneme 1990 (8.) Araba of Osooroland 1987 (9.) Ogieorumoa of Weppa Uwanno 1986.
He is a member of the Island, Ikoyi and Apapa clubs. He is an avid reader, researcher, philanthropist
and developmental broadcast enthusiast. He also loves sports, travelling and music. He is happily married with children.