OFFICIAL: Mohamed Salah has signed a new 5-year contract with Liverpool
Egyptian star rewarded for remarkable debut campaign on Merseyside – and his new deal contains no release clause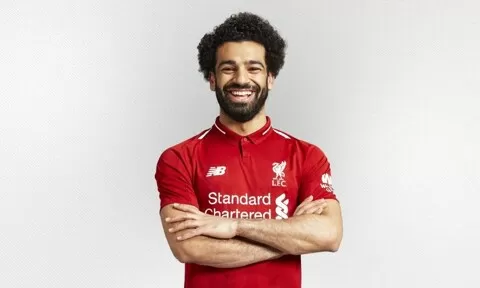 Mohamed Salah has signed a new long term contract at Liverpool, which will keep him at Anfield until 2023.
The Egyptian star has been rewarded for his incredible debut season on Merseyside with an improved five-year deal.
Salah scored 44 goals in all competitions following his £36.9million switch from Roma last summer, and will be a key figure as Jurgen Klopp looks to build a team that can continue to compete for major honours.
Crucially, given widespread reports of interest from Real Madrid, Salah's new deal contains no release clause, with the 26-year-old and his representatives happy to commit their future to the club.
Salah, it is understood, is happy on Merseyside and appreciates the role Klopp and the club have played in his development. The former Basel man is enjoying an extended holiday following a disappointing and draining World Cup campaign, and is expected back at Melwood later this month.
Reflecting on the news of Salah's new deal, Klopp told Liverpool's official website: "I think this news can be seen for what it is; rewarding a person who performed and contributed greatly for the team and the club last season.
"It demonstrates two things very clearly also – his belief in Liverpool and our belief in him.
"We want world-class talent to see they have a home at Anfield where they can fulfil all their professional dreams and ambitions – we are working hard together to achieve this.
"When someone like Mo Salah commits and says this place is my home now, it speaks very loudly I think.
"Equally, our commitment to him says we see his value and want him to grow even more and get even better within our environment.
"The key thing to remember is the best thing about Mo is that he never sees himself as being more important than the team or anyone else within it. He recognises his teammates and this club helped him achieve individual success last season. He sees the individual awards come because he is part of something bigger that is special.